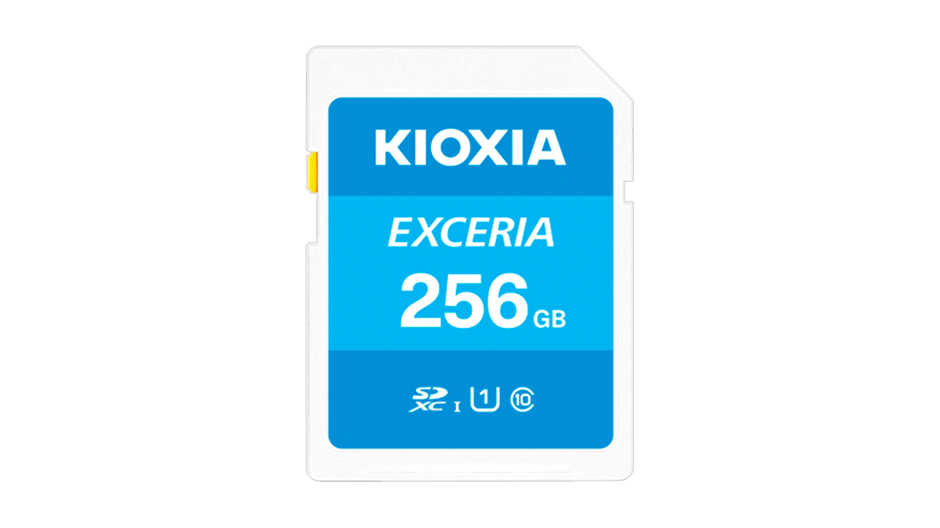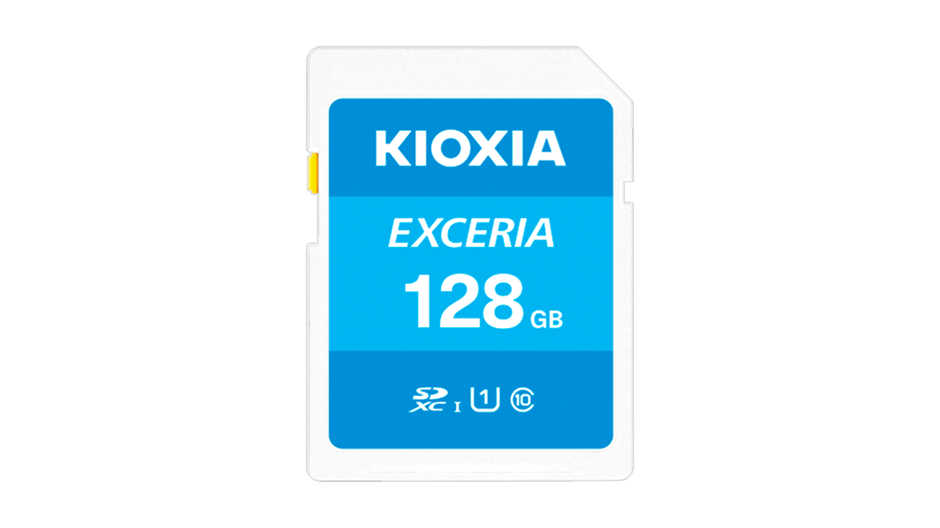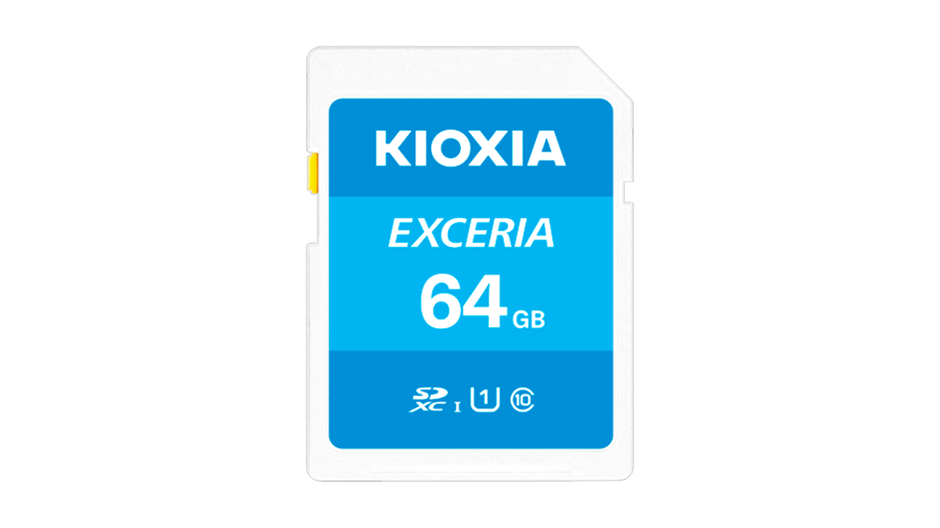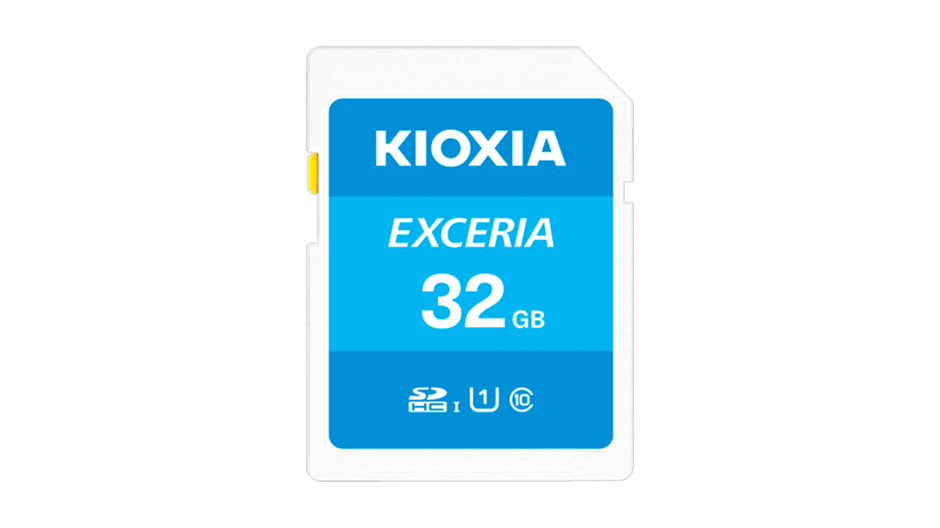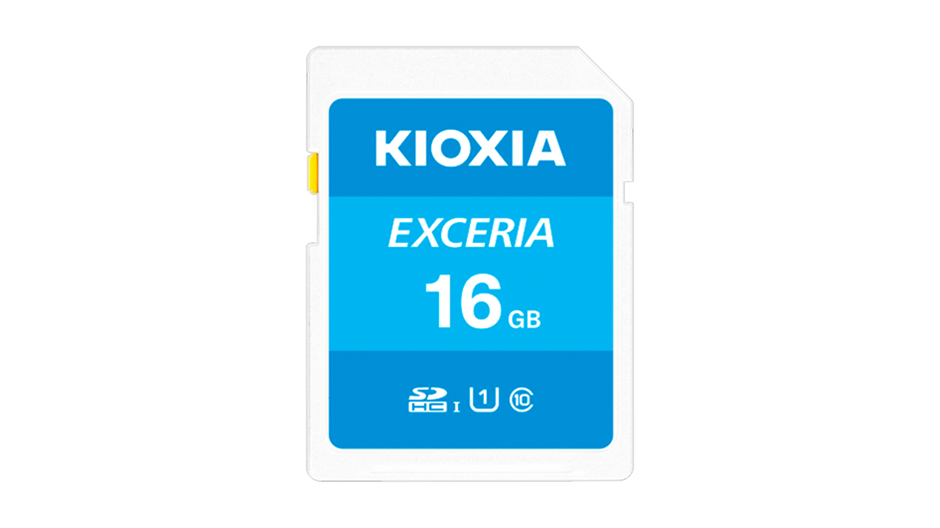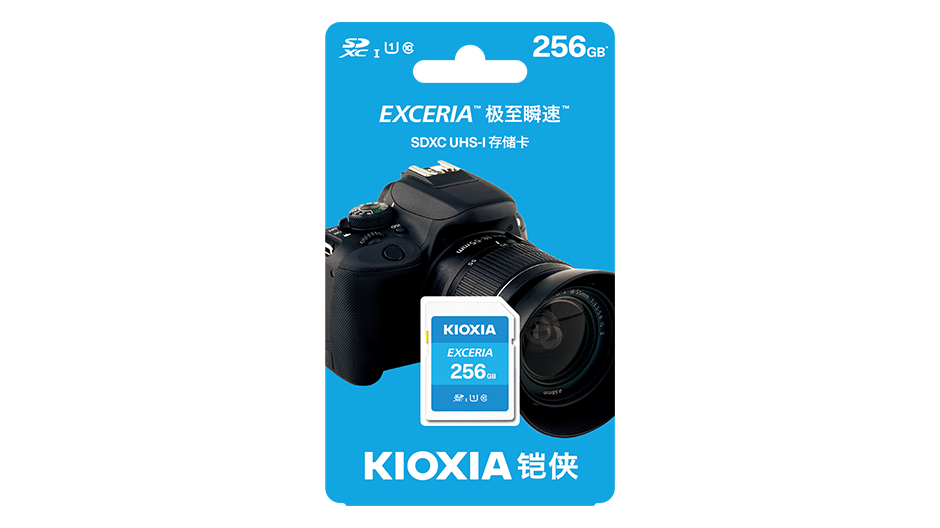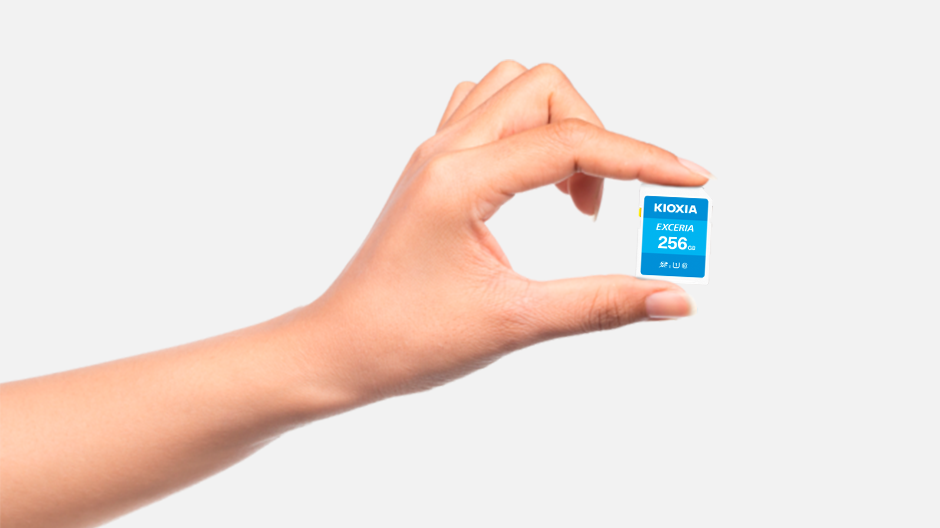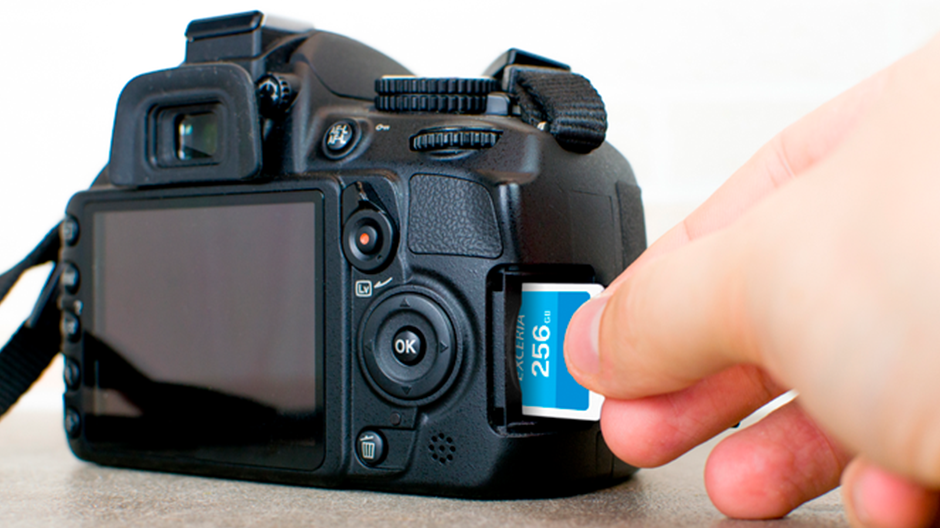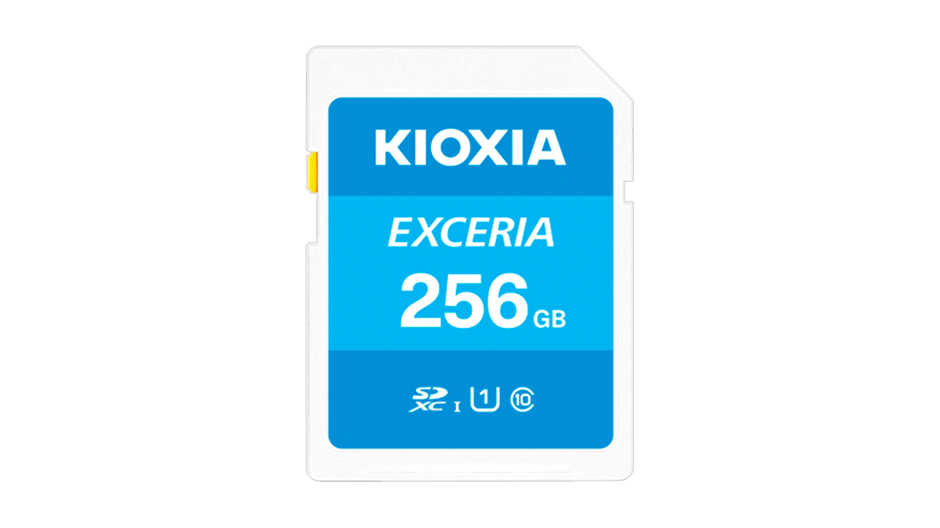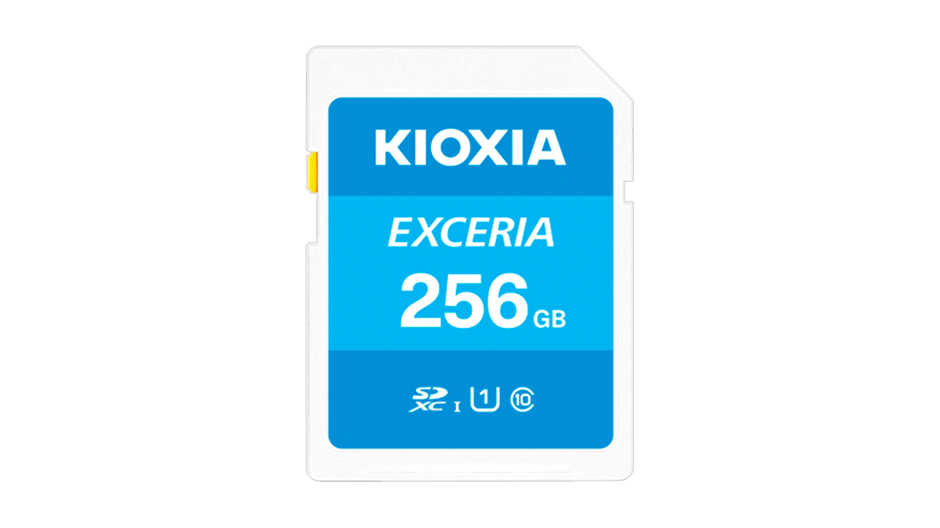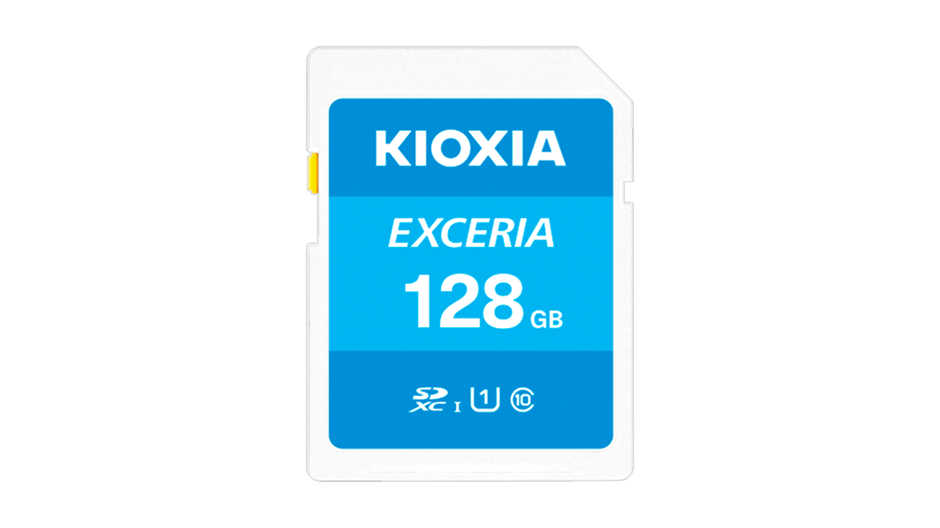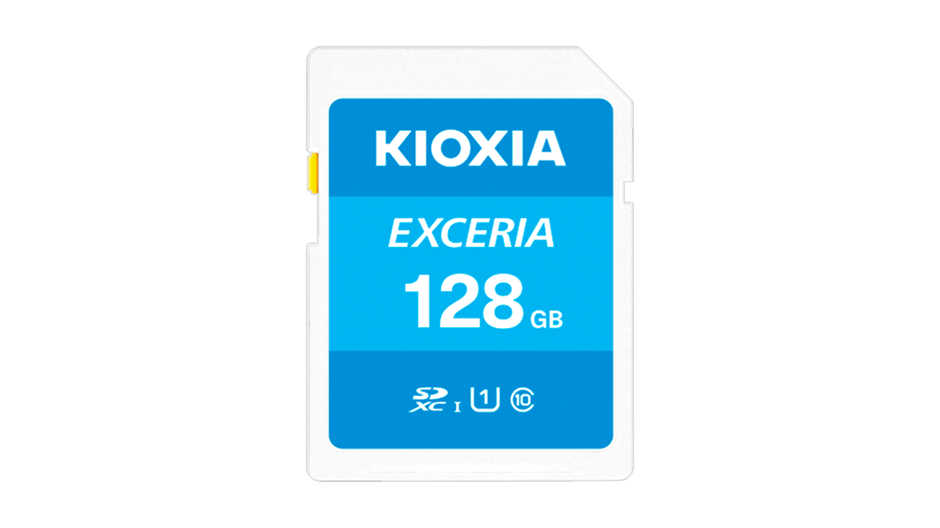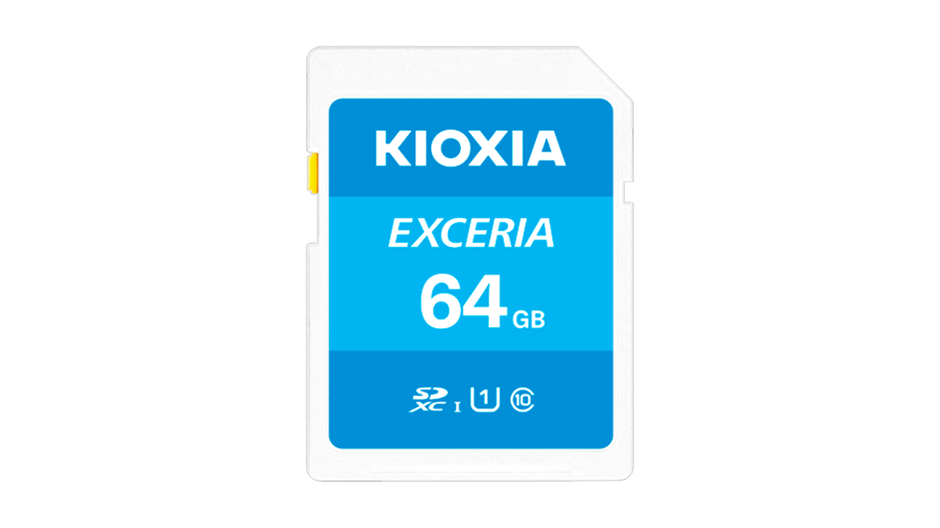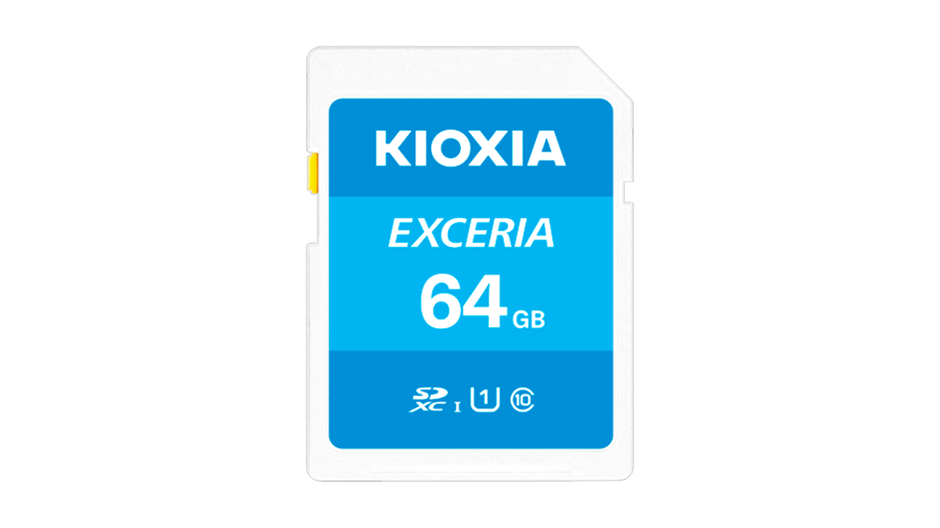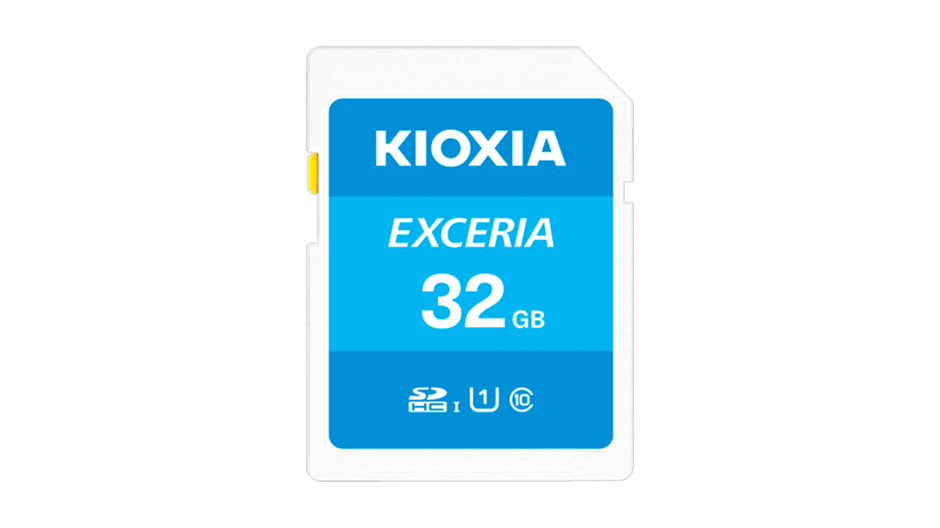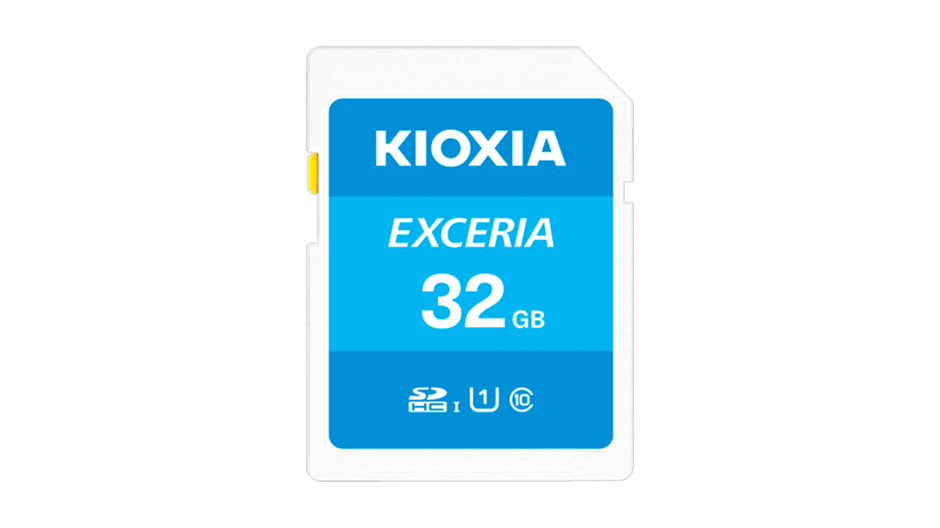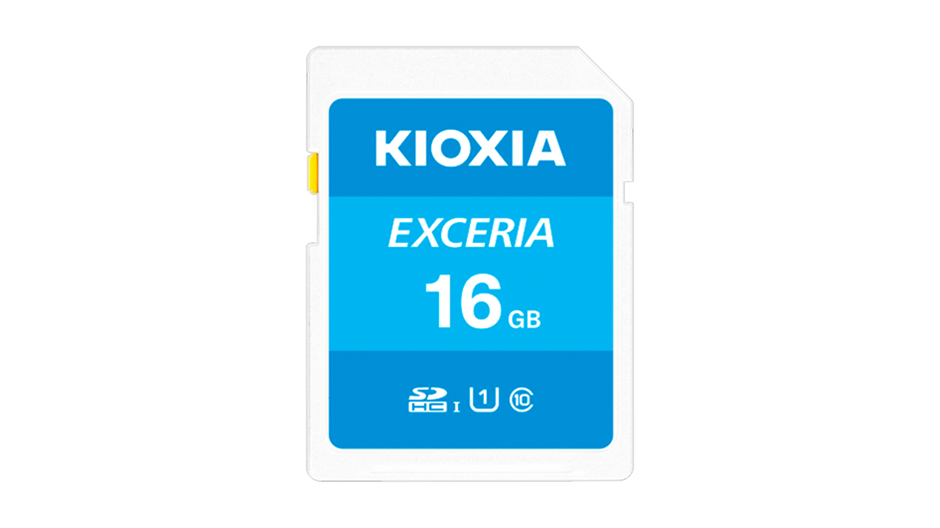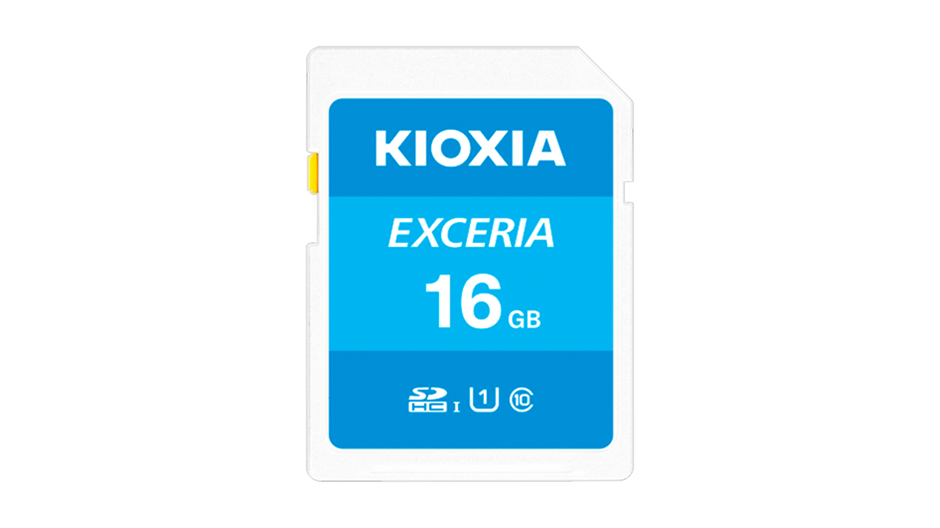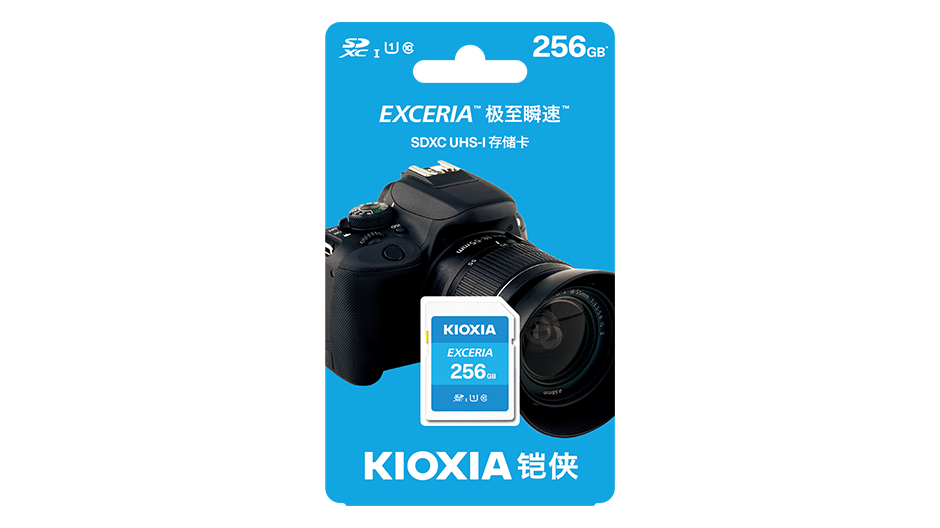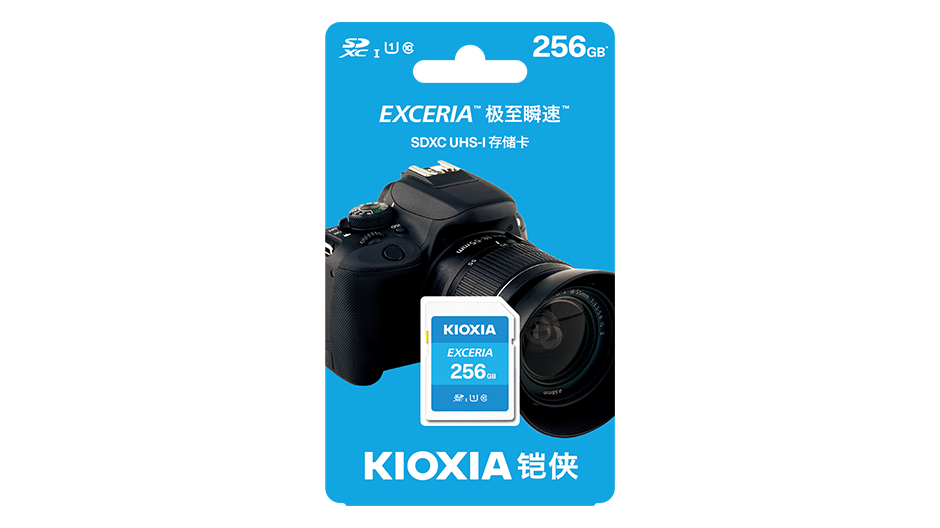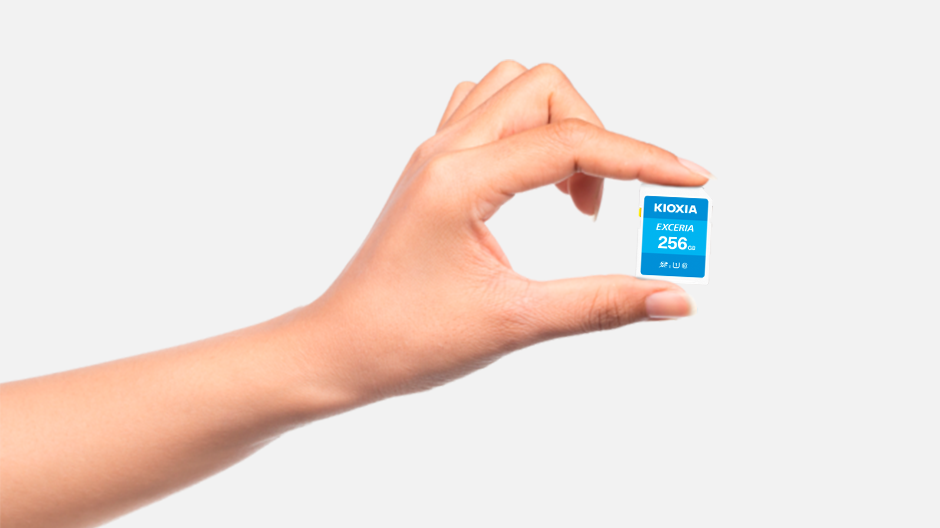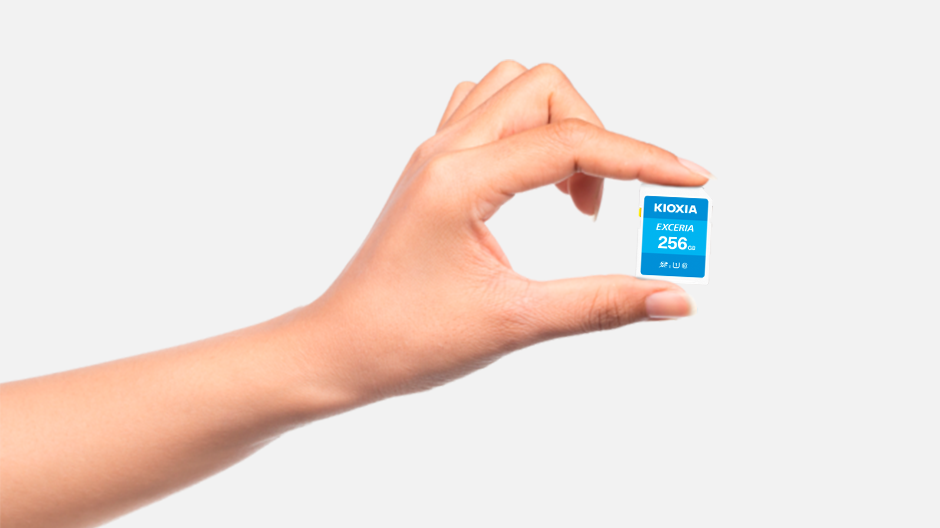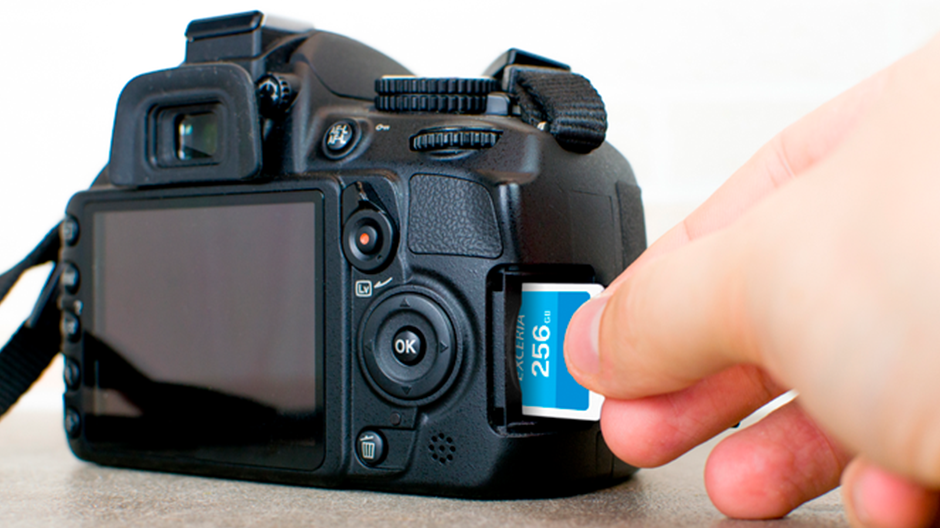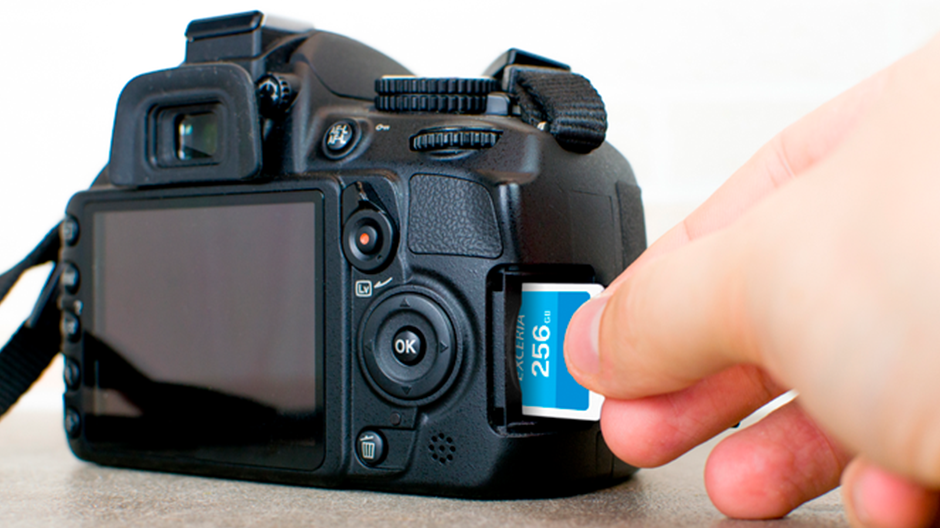 16

GB

32

GB

64

GB

128

GB

256

GB

全高清摄影 / 摄像
铠侠EXCERIA SD存储卡读取速度高达100 MB/s*1, 便于在数码相机上拍照和录制视频,让您可以集中精力抓拍美好瞬间。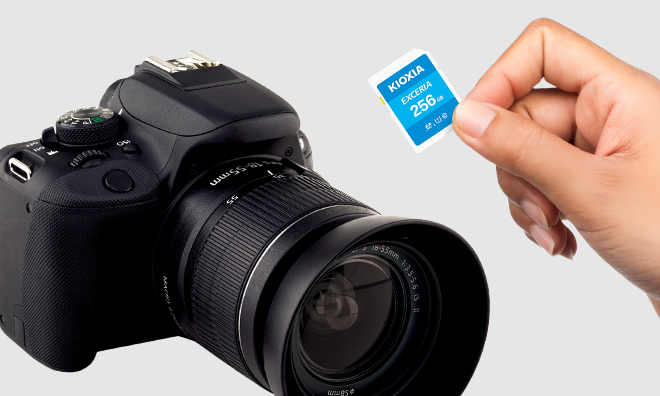 EXCERIA SD存储卡适用于数码相机,UHS速度等级1(U1),激发您捕捉这些如画照片的灵感。
容量高达256GB,可存储多达38510张(1800万像素)照片,因此您可以集中精力捕捉最佳的照片和镜头。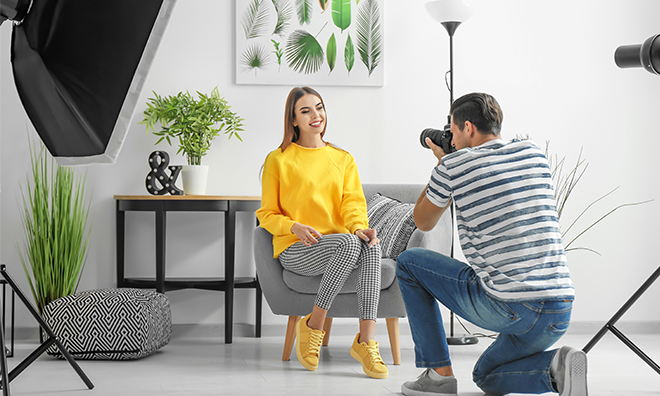 拍摄数量:假定压缩率为 1/4。 可以拍摄的照片数量取决于拍摄对象、拍摄条件、分辨率和压缩率。
录制时间:实际录制时间会因您的设备、分辨率和压缩率而异。计算为 1 Mbps = 1,000,000 bps。
16GB, 32GB (SDHC), 64GB, 128GB, 256GB (SDXC)

14.4GB, 28.8GB, 57.6GB, 115.2GB, 230.4GB
兼容SDHC主设备、及支持FAT32文件系统的SDXC主设备
PN: LNEX1L016GC4
EAN: 4582563851498

PN: LNEX1L032GC4
EAN: 4582563851504

PN: LNEX1L064GC4
EAN: 4582563851511

PN: LNEX1L128GC4
EAN: 4582563851528

PN: LNEX1L256GC4
EAN: 4582563851535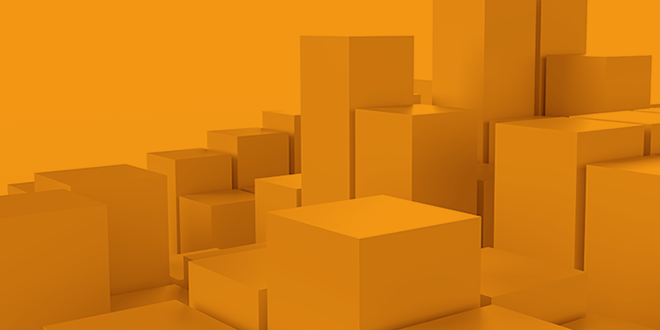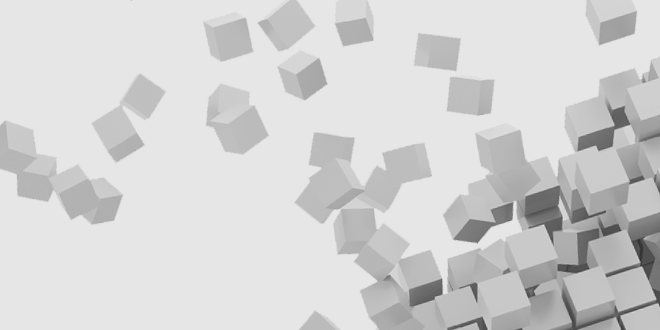 获得最新产品简介、使用说明、安全使用说明、软件等。
* Table can be scrolled horizontally.
 

EXCERIA PRO

EXCERIA PLUS

EXCERIA

Max Read/Write Speed (MB/s)*1

256GB, 512GB, 1TB: 100/85
128GB: 100/65
64GB: 98/65

Overheating/Ignition Prevention*6,8
1 MB/s is calculated as 1,000,000 bytes/s. These values are the best values obtained in a specific test environment at KIOXIA Corporation and KIOXIA Corporation warrant neither read nor write speeds in individual devices. Read and write speed may vary depending on a device used and file size read or written. The write speed is lower than the read speed.
Capacity is based on installed flash memory and not user available memory as part of the memory is used for management functions. Available user area are as listed above (1GB = 1,073,741,824 bytes).
Speed classes indicate the results under the test conditions specified by SD Association.  
KIOXIA Corporation defines "RoHS Compatible" products as products that either ( i ) contain no more than a maximum concentration value of 0.1% by weight in Homogeneous Materials for lead, mercury, hexavalent chromium, polybrominated biphenyls (PBBs), polybrominated diphenyl ethers (PBDEs), bis(2-ethylhexyl) phthalate (DEHP), dibutyl phthalate (DBP), benzyl butyl phthalate (BBP) and diisobutyl phthalate (DIBP) and of 0.01% by weight in Homogeneous Materials for cadmium; or ( ii ) fall within any of the application exemptions set forth in the Annex to the RoHS Directive(*). This does not mean that Kioxia Corporation products labeled "RoHS COMPATIBLE" are entirely free of substances controlled by the RoHS Directive and does not constitute a warranty or guarantee that such products will comply with the specific laws and/or regulations adopted in any particular jurisdiction.
*RoHS Directive: KIOXIA Corporation defines "RoHS Directive" as the DIRECTIVE 2011/65/EU OF THE EUROPEAN PARLIAMENT AND OF THE COUNCIL of 8 June 2011 on the restriction of the use of certain hazardous substances in electrical and electronic equipment.
According to ISO7816-1 standard, the product can function, after contaminating this product on 0.1 Gy of X-ray.
KIOXIA Corporation does not warrant that the function of the fuse in the card will be error free, nor does it warrant that any data stored on the card will remain accessible or uncorrupted. Turn off the device immediately in case the card overheats and/or emits a burning smell.
ESD test environment stipulated by IEC61000-4-2 150-pF energy storage capacitor, 330-Ω discharge resistor, ±15-kV air discharge.
KIOXIA Corporation does not warrant any data stored on the product.
Product specifications and design are subject to change without prior notice.

Browse our support FAQ to quickly find answers to commonly asked questions.

Download documents, software, manuals, brochures, and product images.

Browse personal SSD/Cards & USB warranty information.

Contact customer support for help with your products.